501-796-2556 | 19 South Church - Vilonia - AR - 72173 | Fax:  (501)796-2556 | Email us
UPDATED! - NOW WORKS WITH VICTOR INTAKE MANIFOLDS!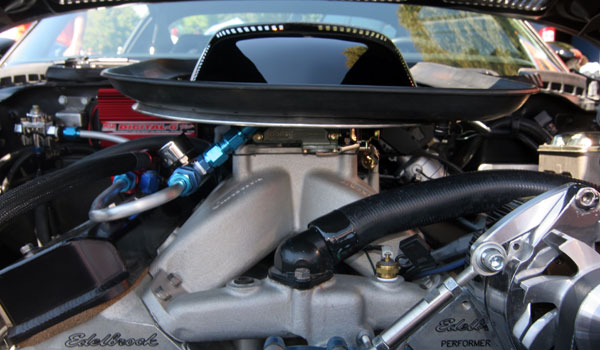 Proudly Made In The USA
---
Blocker's Functional Shaker Kit - $400.00 + shipping.
(Our bases are custom built in house. Please allow up to 2 weeks for delivery)
Blocker's is well known for it's air induction kit that allows Pontiac Trans Am owners the ability to run a taller intake while keeping the shaker mounted to the carburetor. No more bolting that shaker to the hood! The kit allows the use of the Edelbrock RPM or Torker II and similar intakes. The kit includes:


Drop base

K&N high flow filter

Insert for shaker

All neccesary hardware for installation

There are 2 measurements needed for proper fitting of the kit. Lay a straight edge down the centerline of the hood. Measure up from the air horn gasket to the bottom of the straight edge. In this example it is 1 7/8 inches. Then measure from the vertical straight edge to the opening in the hood. In this example it is 4 3/8 inches. We also build custom bases for Oldsomobile 403 and 455 along with Chevrolet small block for an additional $75.00 fee.
Click here for installation instructions:
---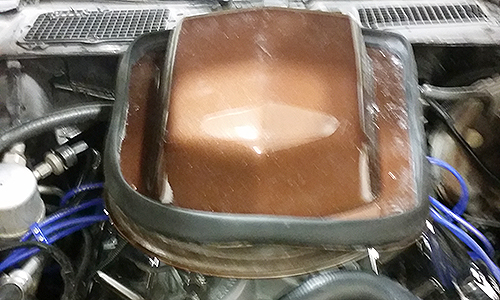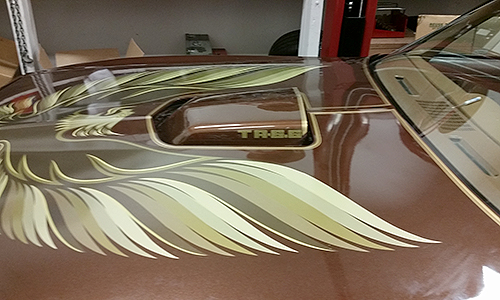 Dave Baril has a 79 TA. It had a 403 Oldsmobile but now has 1969, 350 Olds, Edelbrock Performer aluminum heads, Edelbrock Performer RPM intake and Edelbrock Thunder 800 cfm carburetor with electric choke. He says: "Brian just wanted to say thank you again for helping us out of this spot we got into. Nothing but great results from you guys and it's so nice to deal with people that actually give a crap, not many around these days. Thanks a million from your new customers at the North Pole, Alaska!"
Mark Boehme's 1976 Trans Am uses a drop base with a Torker II intake, Holley 950HP, ported Kauffman heads and makes 557 horsepower.
Bob Elmore's 1978 Trans Am features a 535ci motor with a Victor intake and the Blocker drop base. "Thanks for all the help, Bryan", Bob says.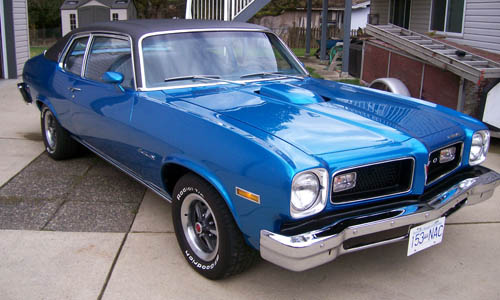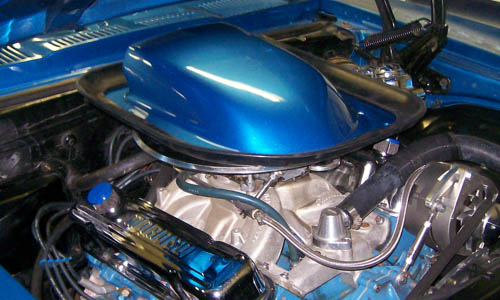 Colin Bryce used a modified base on his 1974 GTO. He reports, "Hi Bryan! I have great news. I got the shaker mounted, and working! Looks awesome, works awesome."
Preston Larson's 1976 Tran Am with a Performer RPM intake manifold.
Chris Ritter's 1974 Super Duty Trans Am with Blocker drop base and painted Performer RPM intake manifold.